Biography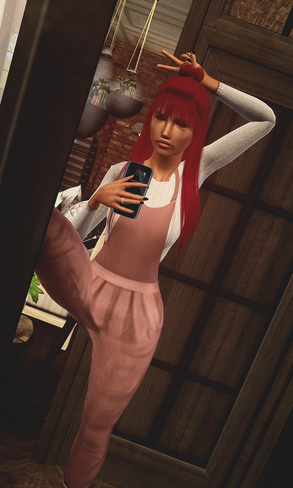 Ada Michels (née Ada Valari) is an Australian-American model who was born in Brisbane, Queensland and in 2011, moved to Brooklyn, New York to attend Brooklyn High School of the Arts for two years before deciding to pursue with her lifelong dream of becoming a model.
 Early Life and Background
Ada was born in Brisbane, Queensland on April 9th, 1992 to parents Luna Valari and Jonas Valari. She was raised alongside her elder brother, Emrys in a small family home.
Ada was born into a middle-class family, her mother working as a florist at their local flower shop and her father being a busy businessman. She attended Brisbane Grammar School with her then future husband, River , graduating in 2009. During 2008, her best friend and future husband moved across the country due to family issues, leaving them both torn. After high school, she moved to the USA to spread her wings, briefly attending Brooklyn High School of the Arts before deciding to pursue her dream of being a model.
Not long after moving to Brooklyn, she soon became friends with Benjen Stark and developed a close relationship with him, starting off as just friends.
Relationship with Benjen
Ada met Benjen Stark only a month after moving to Brooklyn, New York. They took an immediate liking to one another as they had similar interests and eventually moved in with each other only a few months later.
They started off just as friends before developing a relationship. Two months after moving in with each other, Ada was involved in a car accident. The men who caused the accident took her hostage and held her up in an abandoned warehouse, beating her and evidently killing her unborn baby, which she was unaware of that she was carrying. The police were called and a week later Ada was found, bruised and beaten, being rushed off to the hospital with Benjen at her side the entire time.
After a few weeks in the hospital, she was able to return home, her relationship with Benjen soon ending after being unable to mend it.
She had one last encounter with Benjen not long after meeting up with River, it didn't end well. He came over to her apartment only twenty minutes after River had left, he was definitely drunk and his words were slurred, telling her how much of a 'Whore' she was and how she deserved to be treated like one.
Relationship with River
Ada met her future husband, actor, River Michels when she was only four years old and River was five. Their parents were close neighbours and introduced their children at a young age in the hopes that they would become friends, which they did. In fact, they stayed friends all throughout their childhood and into their late teens before River and his family moved to get away from family troubles.
It broke the pairs hearts as they were very close to each other, the closeness they had disappeared from the move as they were separated and never kept in contact until one night they met one another at a mutual friend's party in Brooklyn where they caught up with each other. Later that night, River took Ada back to his place where they continued to catch up on everything that had gone on in their lives since they last seen each other, ending up in a drunken kiss before they confessed their true feelings to each other.
They decided to take it slow, not wanting to ruin the friendship they had developed over the years but they couldn't stop the romance from blossoming. About six months into the relationship they found out that Ada was expecting their first child, both unprepared and scared at first but then accepting it and working on their relationship and preparing for their first born's arrival in February, next year. A few months after Maddox, their first born, arrived, River proposed.
In October that year, Ada was surprised with a surprise wedding that River had prepared, heading off to Hawaii on honeymoon the day after and returning home to their brown-eyed baby boy afterwards.
Three years later they found out that they were expecting their second child together, another boy, Lennon Michels, who was due to arrive midway through July 2016 but was born a week early.
Personal Life
(Still to do)