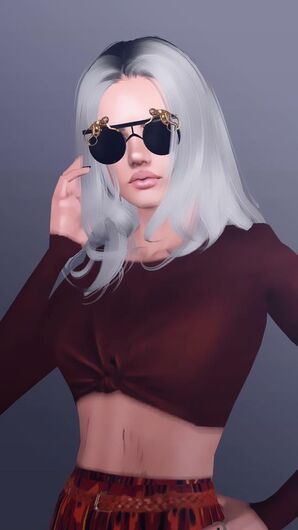 Camilla-Anne Rich (née Camilla-Anne Stewart) is an Australian-American blogger and law intern.
Early Life and Background
Camilla was born in Melbourne, Victoria on May 8 1991 to parents Christina-Anne Stewart and Brandon Stewart. Raised in the inner-city suburb of South Yarra along with her twin sister, Cameron Stewart.
Camilla was born into a wealthy family, her father being a businessman and her mother being a research scientist. She attended Melbourne Girls Grammar in South Yarra, graduating in 2009. During 2008, she went on a student exchange program to the United States where she met her best friend, Idalia Elwood. After high school, she attended RMIT University alongside her sister, studying Law, although her sister continued onto major in Science. Half way through freshman year, Camilla was hospitalised due to a suicide attempt, and ultimately ended her studies.
Camilla moved to the USA to start a new life at age 18, leaving her family behind and moving into a share-house with Idalia Elwood and Jack Michael Rich. Living in Los Angeles, Camilla undertook study at UCLA continuing law.
Relationship with Zackary
Camilla met her future husband, actor, entrepreneur and model, Zackary Brad Rich at a club in 2011. They began dating in 2013 after Camilla had fallen pregnant with their first child, Lucius Calvin Rich. Zackary and Camilla had a shot gun wedding in Las Vegas shortly after she had announced her pregnancy. 10 months later, it was announced that the two had divorced due to irreconcilable differences stemming from Zackary's apparent drug use. 6 months after the divorce had been finalised, the two had been seen together in an apartment in San Francisco. It was announced on Buzz Magazine that Camilla was expecting their second child, Peyton Maysa Rich in late 2014. The pair moved to NYC after Peyton's birth and rekindled their relationship. They welcomed their third and fourth children, Denver & Sydney in early 2016 shortly after moving to Parker, Colorado. Zackary and Camilla wed for a second time on April 24 2016, less than one month after their son's death.
Personal Life
Camilla lost her father Brandon on Christmas Eve, 2014. As a result, her relationship with her mother has been patchy and argumentative. Camilla and Zackary's first child, Lucius, committed suicide in March 2016. Camilla released a personal statement on her Instagram, shortly after. "...Put me in prison and throw away the key, because I hate myself. I really, really hate myself. I killed Lucius. I killed him. It's my fault for letting him down as the most important person in his life..." she stated.